About Me
Meet The Woman Behind The Mom
What would happen if you never felt:

Discouraged from looking at your body in the mirror
Guilty for wanting to take some time for yourself
Lost on how to start eating and exercising right
Out of physical and mental alignment
Stuck or unclear about where you are and your path in life
And afraid that you don't have an identity outside of your family
It would be great, right?
We are a culture of exhausted, over-programmed, overwhelmed and lonely moms that are numbing their way through life and losing their feelings of self-worth.
Don't settle for the struggle, stress, and suffering. Rediscover what it means to feel confident, bold, and sexy.
sd
Hi, I'm Amber an Integrative Nutrition Health Coach, Fitness Professional and Motivator.
I know what it's like to be a full-time single working mom in a high-stress job and a perfectionist, type-A personality. I know what it's like to feel lonely, exhausted, resentful, overwhelmed, and just not loving my body. I also know what it is like to try every diet on the planet only to end up right back where I started.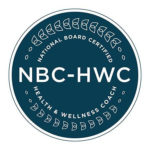 Feeling comfortable in my own skin gives me the confidence and joy that I so desperately craved. 
I believe
we are ALWAYS exactly where we need to be and the Universe always has our back.
there is ALWAYS enough time in the day to make yourself a priority - you just have to believe you are worthy.
the key to true joy is being in alignment with your higher power and letting spirit be your guide.
women's greatest gift is her intuition.
every mom deserves to feel sexy, empowered, and fulfilled.
I'M GIVING YOU THE PERMISSION YOU NEED TO TAKE CARE OF YOURSELF ON AN EMOTIONAL, NUTRITIONAL, SPIRITUAL AND FITNESS LEVEL.